with Self-Adjusting water tubes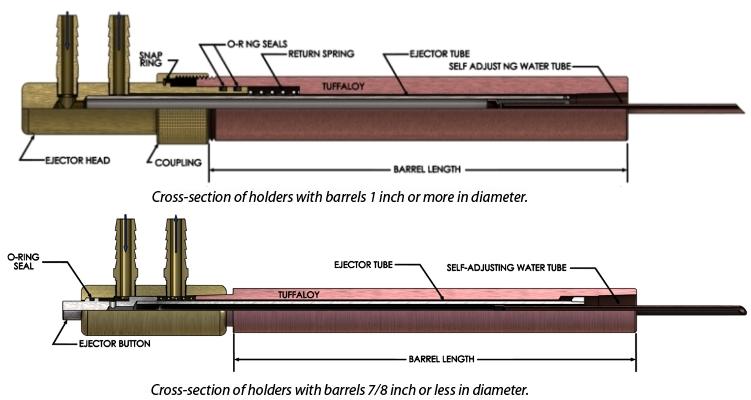 TUFFALOY straight tip-ejecting holders deliver dependable, first class performance. They are designed with maximum simplicity to require minimum maintenance.
All TUFFALOY straight holders now feature exclusive spring-loaded self-adjusting water tubes to ensure the proper flow of cool water through the resistance welding electrode. The larger ejector holders incorporate bigger fittings for higher coolant flow rates.
Goldcrown premium holders are made of extra-strength Class 2 alloy and are ground and polished to yield greatest conductivity.